Facilities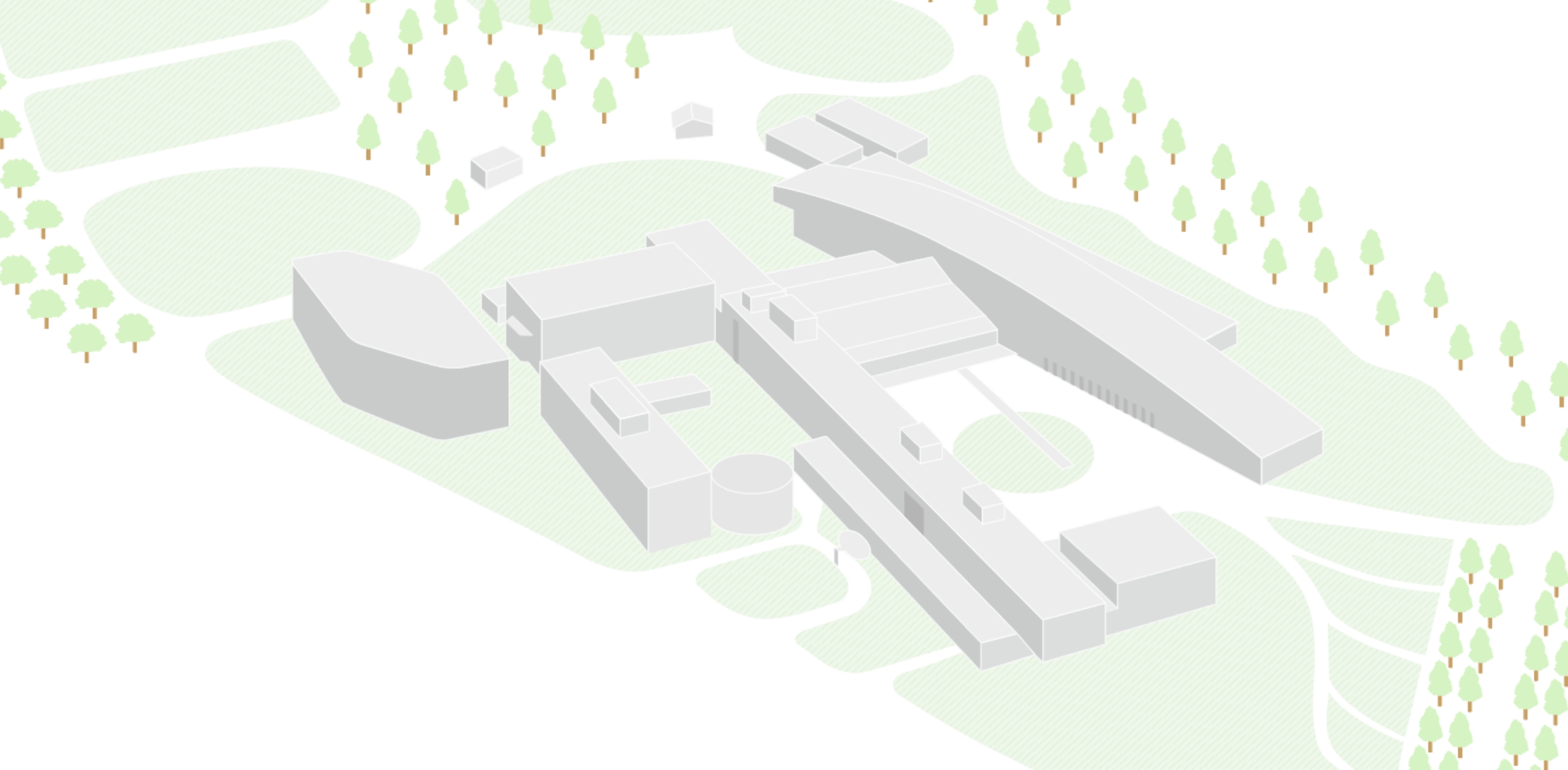 Introduction to the facilities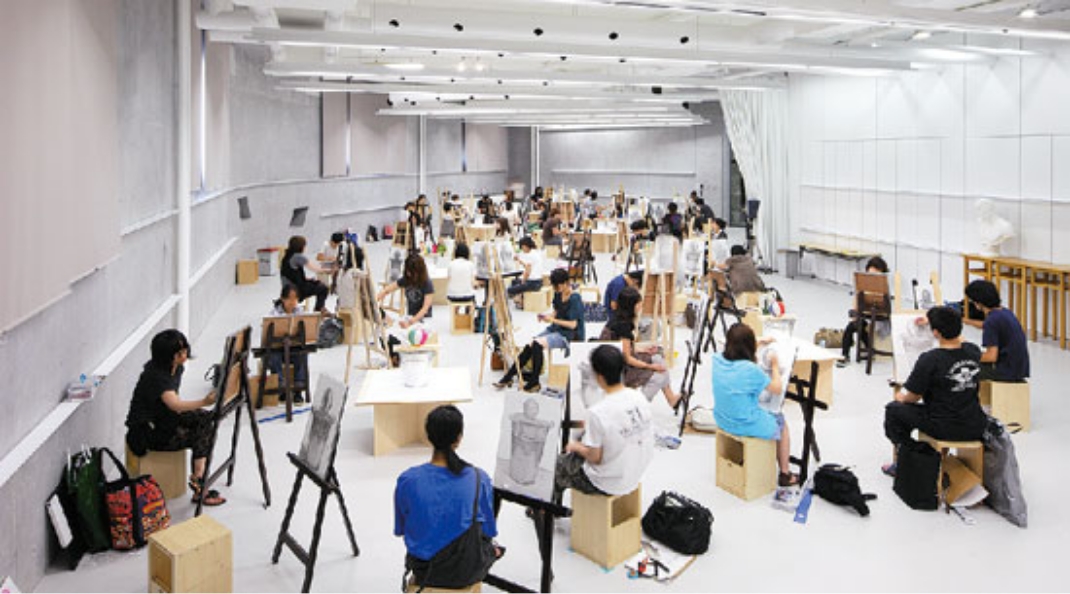 Drawing Room
Newly-enrolled students start learning here. Mainly used for Basic Design Workshops. The room is spacious thanks to a high ceiling, and is also equipped with an exhibitionrail along the wall.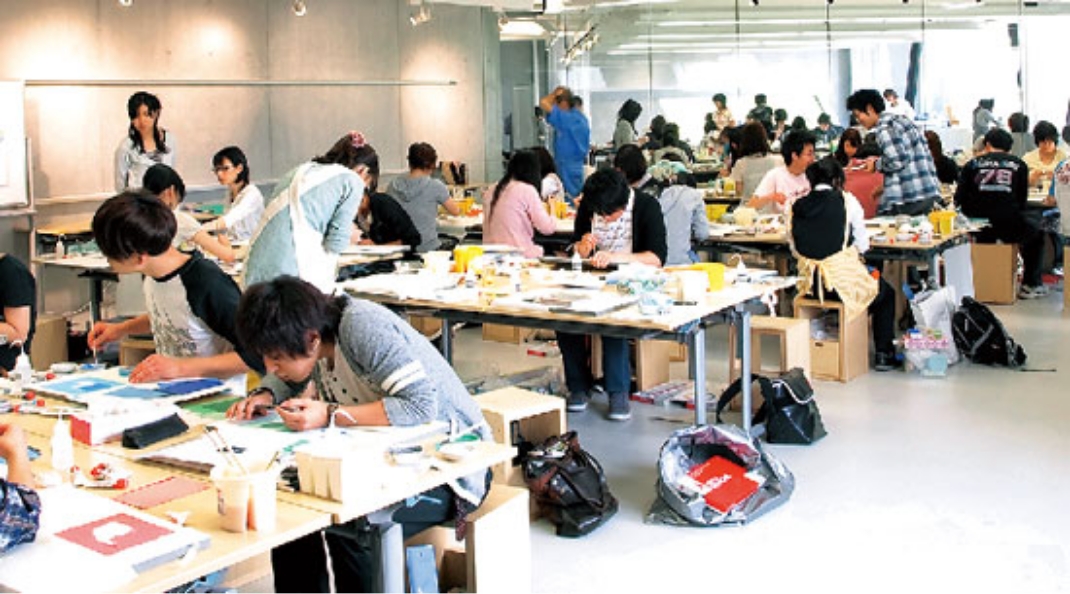 First-Year Students Atelier
An atelier dedicated to first-year students, which is mainly used for Basic Design Workshops. It is available even outside of class hours and is also used as a forum where first-year students exchange information with each other.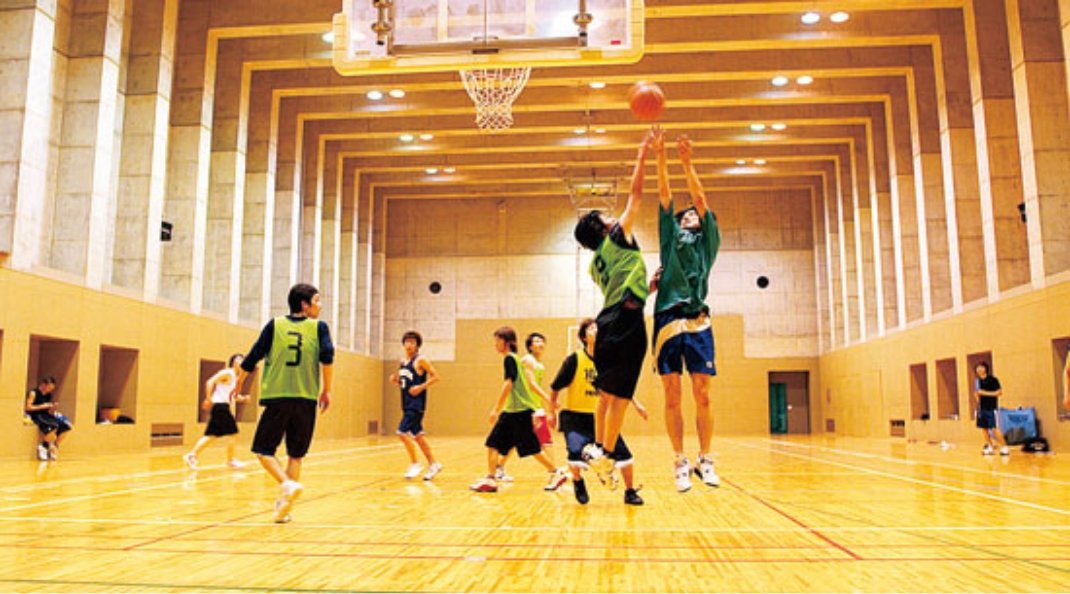 NID Hall
This hall is large enough to set up a basketball court or a volleyball court. It can also be used for various extracurricular activities and events.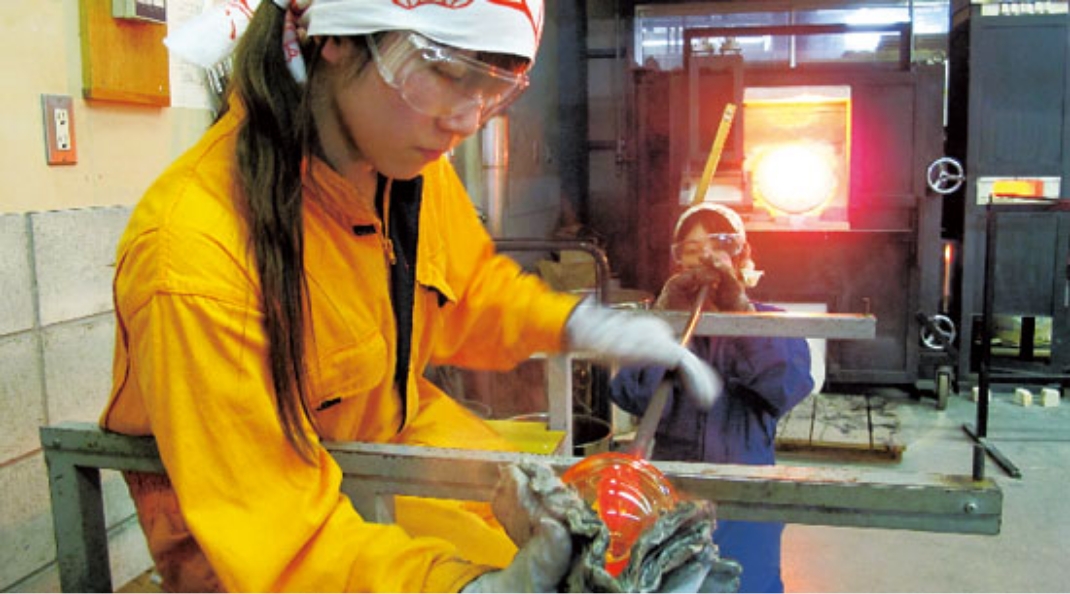 Glass Workshop
Fully equipped with materials for glassblowing, kiln working, lampworking, cold working, and other processes required in glass crafts.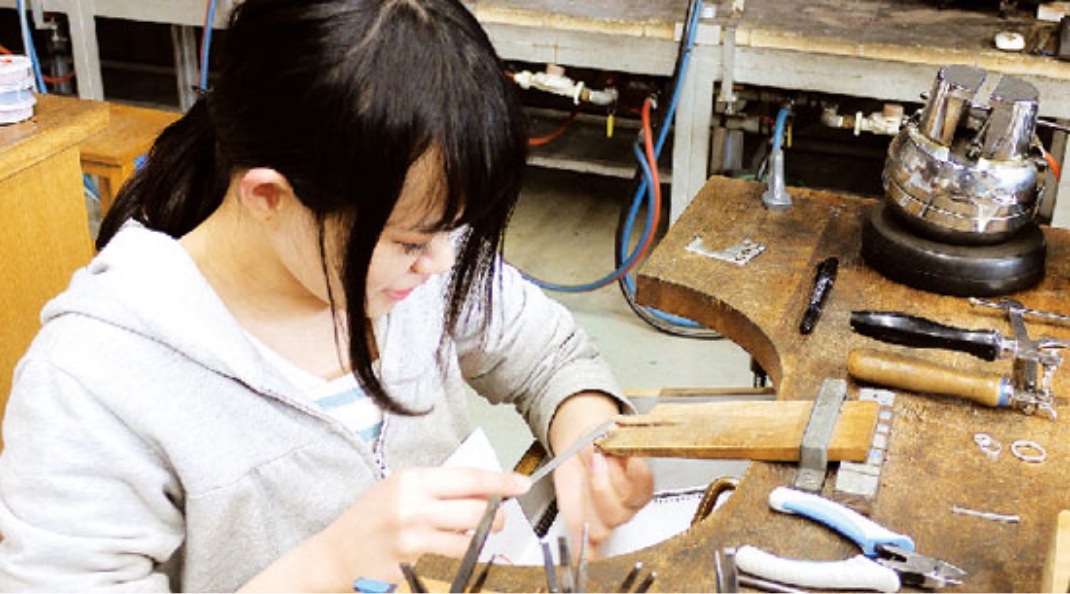 Engraving Workshop
A work environment for engraving and jewelry production, fully equipped with a wide range of equipment and tools. It also provides a gilding machine to perform traditional plating.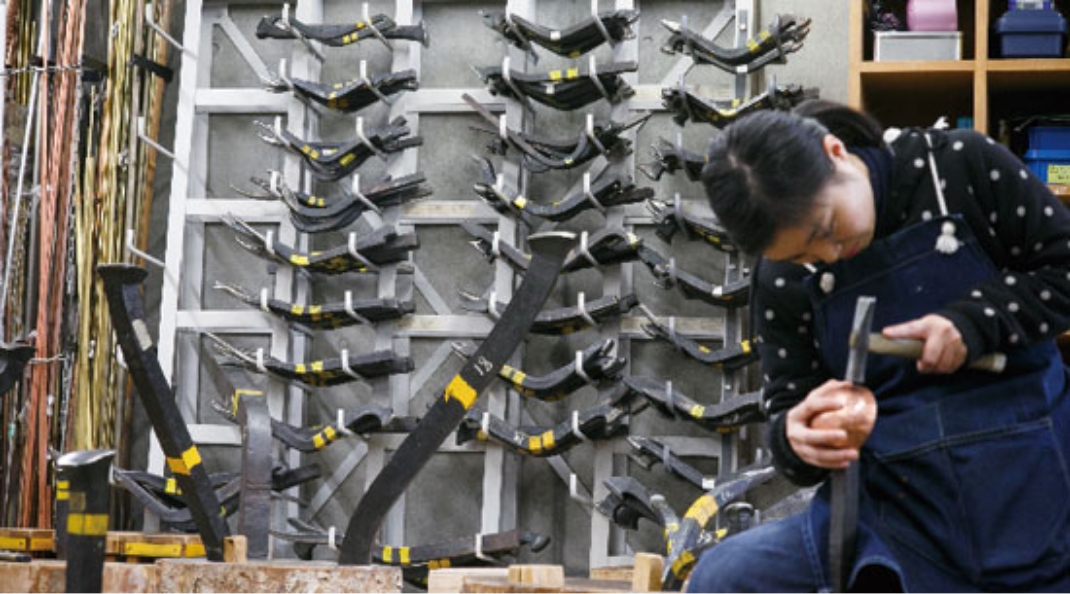 Hammering and Embossing Workshop
A workshop dedicated to "hammering," which consists of molding metal by striking and extending it. Fully equipped with more than 80 types of dolly blocks, a gas burner for thermal processing, etc.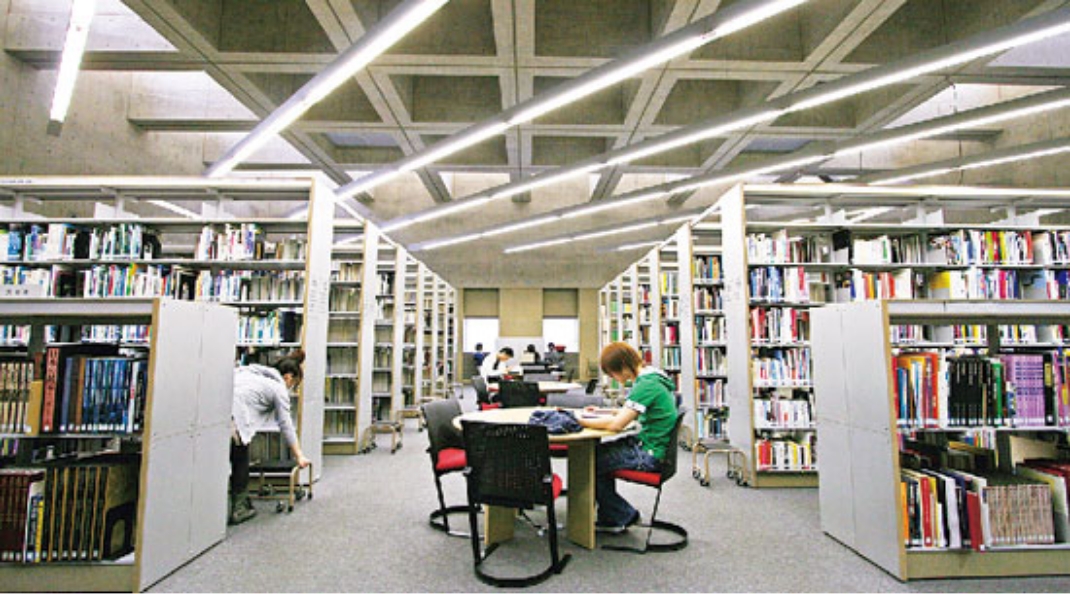 Library
A collection of about 73,000 books centered on design and art. It is also equipped with AV booths.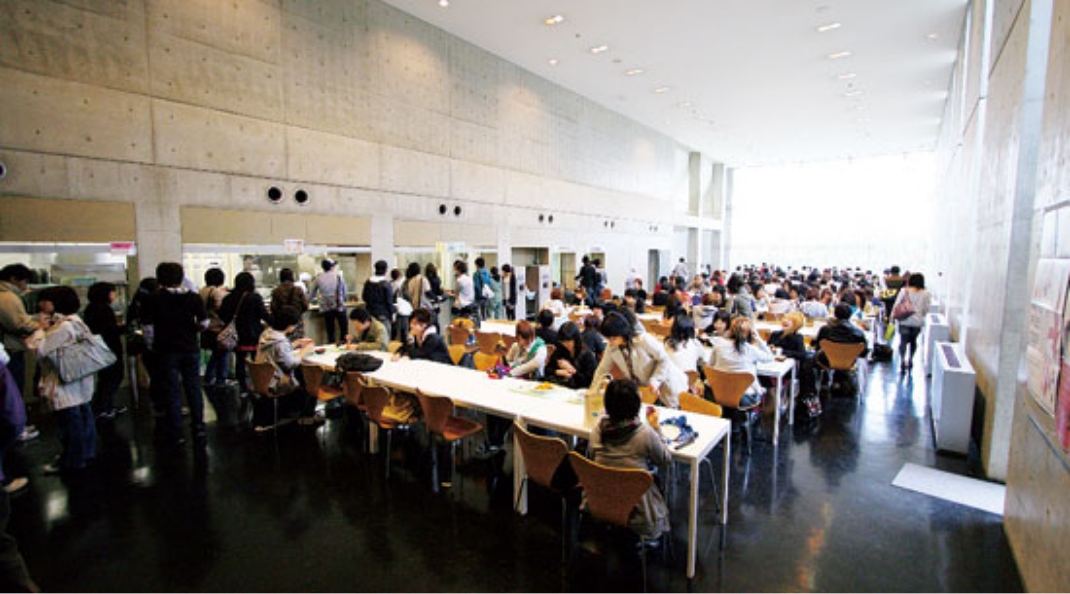 Cafeteria
With its double-layered arcade, it is a self-service dining hall filled with a feeling of openness. The wall made entirely of glass showing the scenery of Higashiyama from the garden as if it were a screen brings out even more of the landscape's beauty.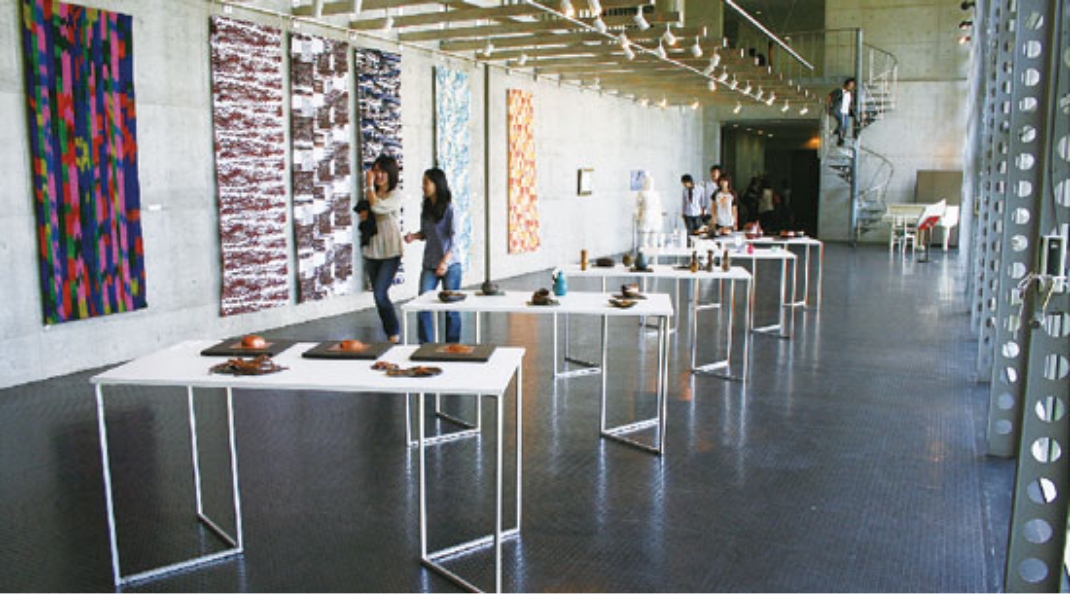 Gallery
An exhibition space for class works and those created in club activities, etc. Ordinarily it is set with tables, chairs and a piano, and is used as a rest space for students.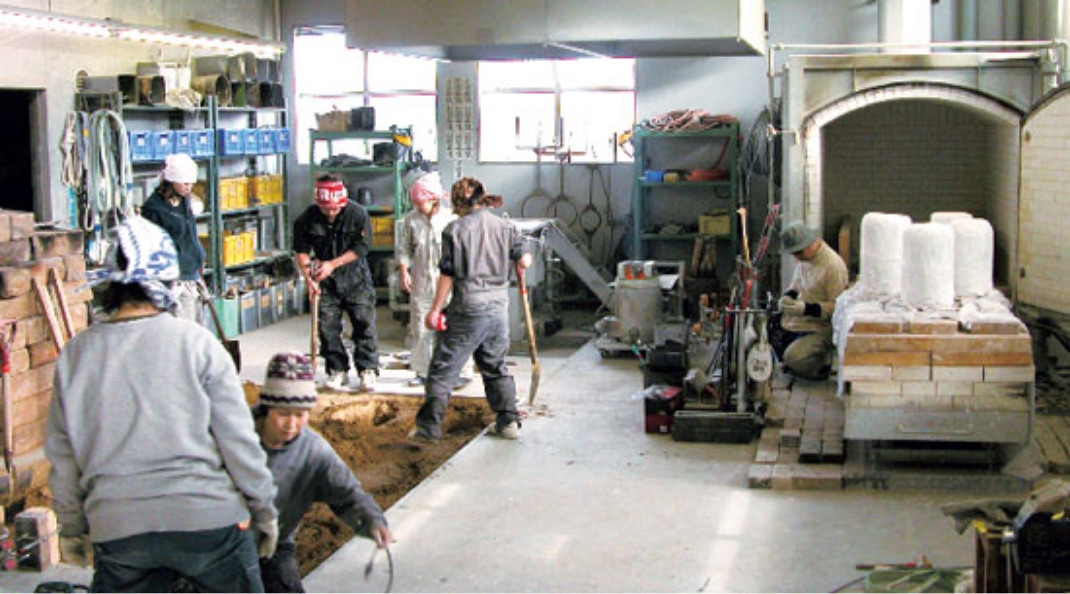 Metal Casting and Molding Workshop
A workshop dedicated to "metal casting," which consists of creating forms by pouring melted metal into a plaster pattern. Fully equipped with a tilting furnace that can contain up to 100 kg, a gas kiln, a hoist crane, etc.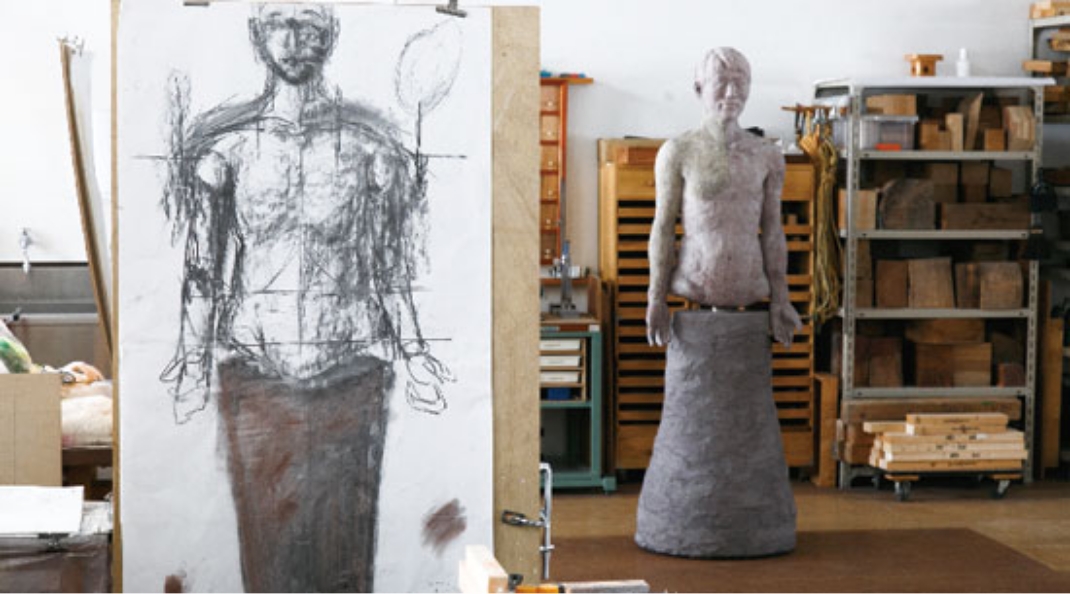 Sculpture Atelier
Filled with plenty of equipment and tools that allow students to professionally learn mainly modeling and wood carving. It supports the production of large-scale works and also offers a space supporting various methods of expression in a flexible way.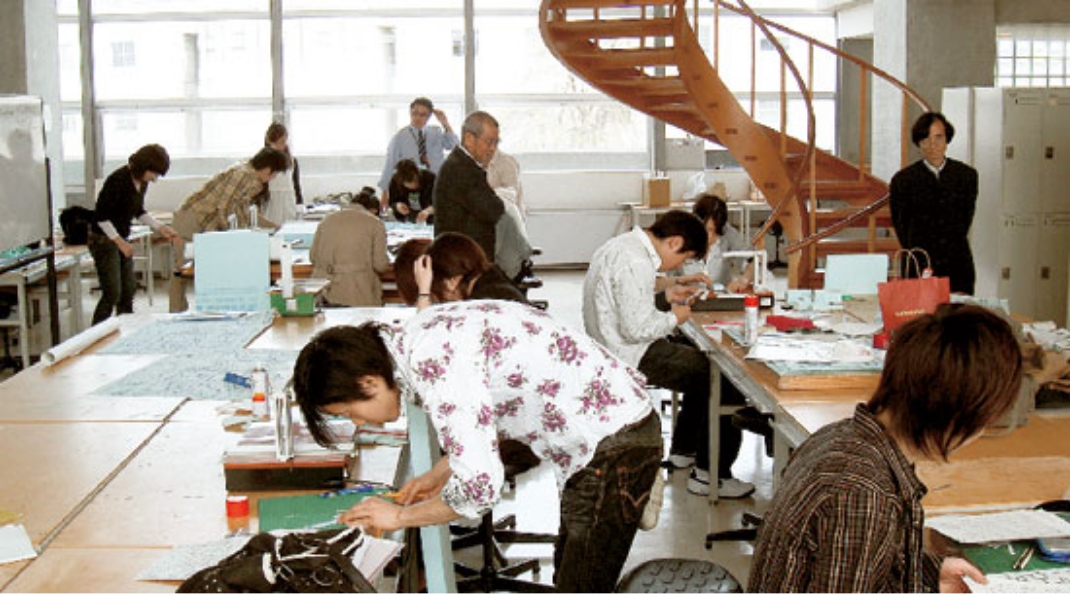 Architecture and Environmental Design Atelier
A production space for students of the Department of Architecture and Environmental Design. The wooden spiral staircase at the center of the atelier is a structure without supports, and was designed by a graduate of the Nagaoka Institute of Design.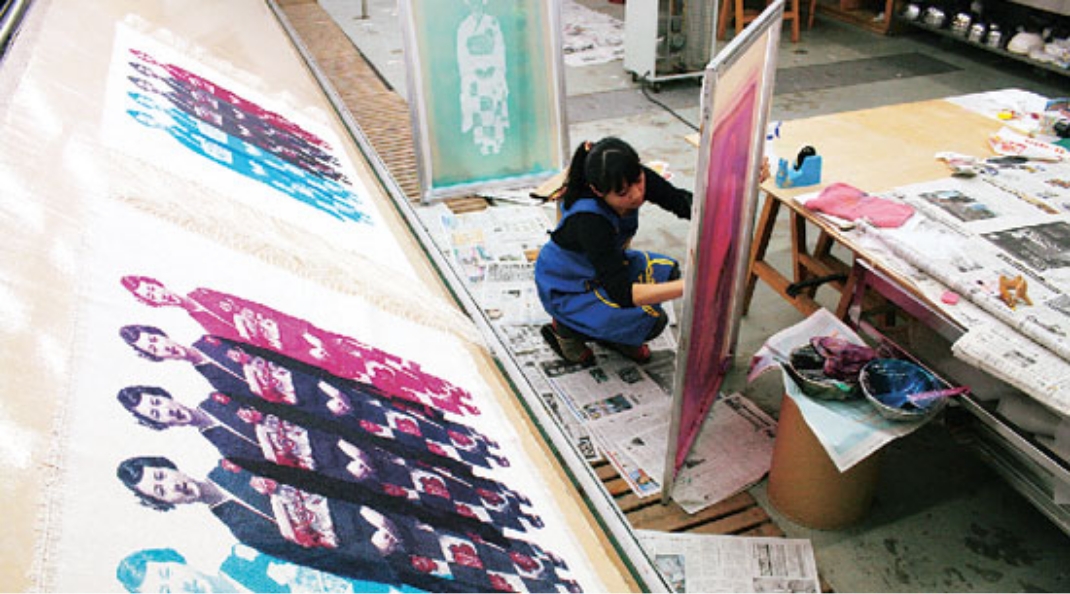 Printing Workshop
A studio exclusively used for the dyeing of continuous patterns on clothes with a mold and color paste (dye added to glue). Equipped with two printing machines, both 1.3 meters wide and 9 meters long.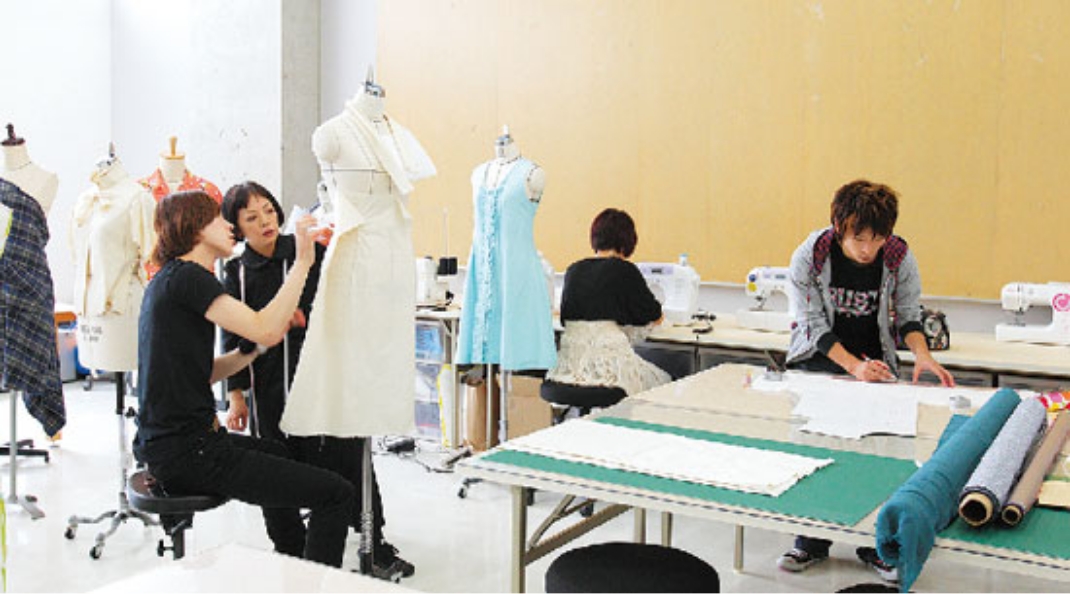 Product Design Atelier 402
Clothing, bags, hats, etc… It is mainly used as a place of production for students learning fields related to fashion.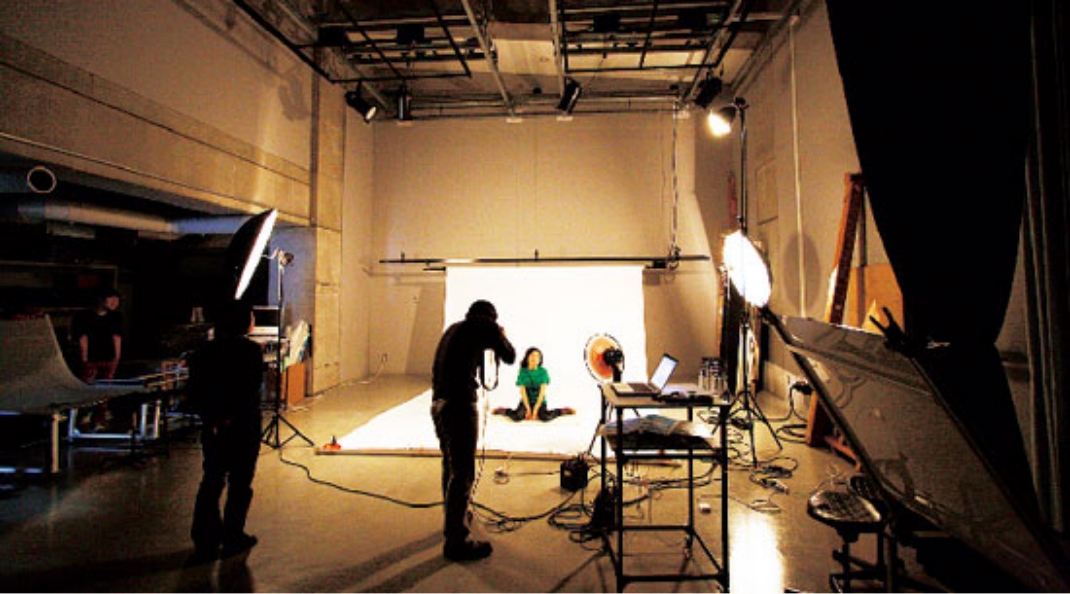 Video Studio
A studio dedicated to photo and video shooting. It is fully equipped with backdrops, a skylight that can be opened and closed, large-scale lighting equipment, computers (Macs), printers, digital SLRs, medium-format digital cameras, video cameras, etc.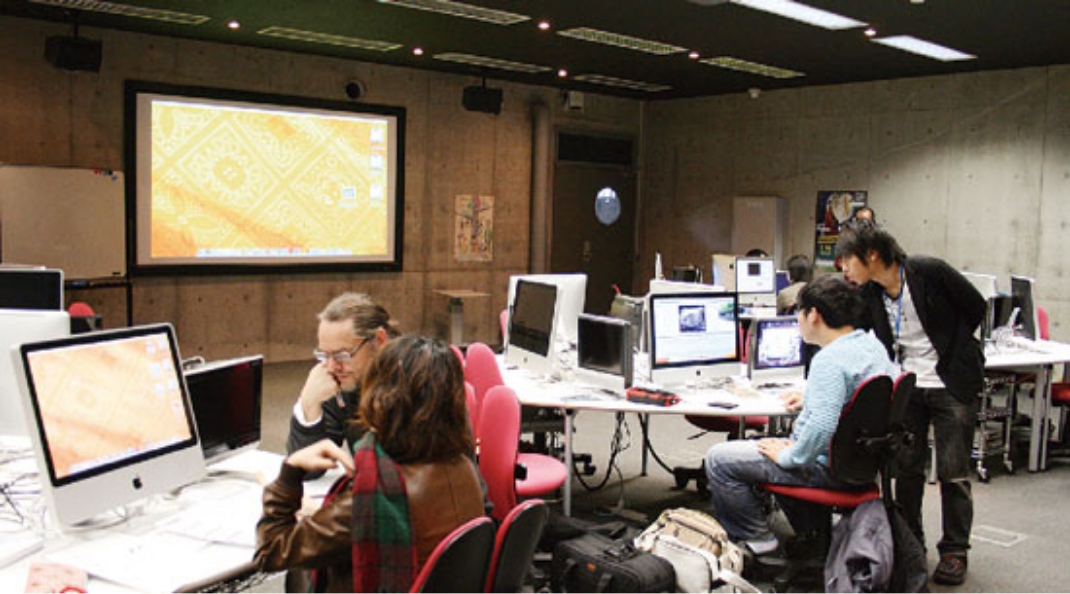 Video Editing Room
Equipped with computers (Macs), animation stands and audio equipment, it is used in the production and editing of video works and for screening.