Graduate School
Features of Nagaoka Institute of Design Graduate School
Nagaoka Institute of Design Graduate School offers a Master's Program in 5 fields of study: Product Design, Visual Design, Art and Craft, Architecture and Environmental Design and Innovation Design, as well as 1 Doctoral Program in the Field of Design Theory. The objective is to acquire the ability to coordinate the whole field of design in a broad perspective, accomplish the integration of all its fields, and at the same time, by deepening the study of design theory in each specialty, obtain the expertise of comprehensive design techniques.
More experiences and achievements to be gained in the Graduate School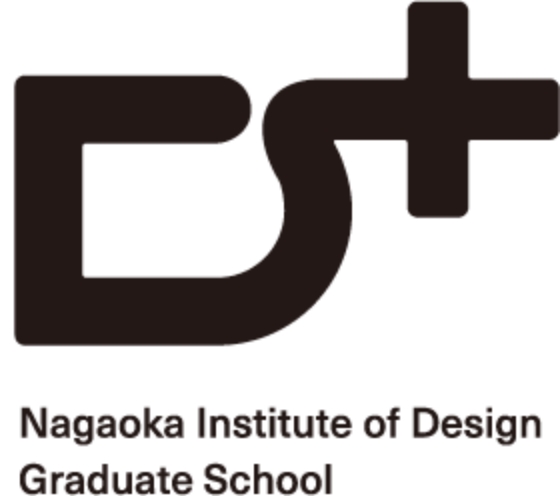 + Strengthening of specialisms cultivated in the undergraduate departments and social experience + A mindset that proposes not only "good items" but also "fun concepts" + A sensibility that proposes not only "good work" but also "narrative" + Practical skills to launch from this sensibility and produce new values Innovation is the power to mobilize these abilities and create the future Nagaoka Institute of Design Graduate School perceives "innovation" as the act of bringing prominent, positive changes to lifestyle, culture and industry by creating new values that capture the essential qualities of issues and needs, and strives towards the creation of innovation in all fields of study at the Graduate School.
Each of the research fields is briefly described below.
Master's Program (Department of Design)
Product Design
Exploring the theoretical and practical methodologies for creating products in everyday use, taking into account the whole lifecycle of them right from the planning and development and till the final disposal.
Visual Design
Exploring the essential qualities of visual communication in human society, while studying the techniques of visual transmission in a variety of information media.
Art and Craft
Hands-on exploration of the possibilities of materials, modeling techniques and creative expression in the field of crafts in which main materials are metal, textiles, glass and others, and in the field of arts centered on painting and sculpture.
Architecture and Environmental Design
Architecture and Environmental Design explores methodologies and their practical application with a broad perspective, including architectural planning, urban design, community development, disaster prevention, landscape architecture, and preservation of historic buildings.
Innovation Design
Innovation Design explores practical ways to conceptualize and realize innovations on the basis of design-focused thinking.
Doctoral Program (Department of Design)
Design Theory
Under the guidance of multiple instructors from different areas of expertise, students acquire multi-faceted viewpoints, further deepening their awareness of research standards, all of which connects with writing their doctoral thesis. Nagaoka Institute of Design welcomes students from various backgrounds, including working adults and international students. For details about entrance examinations, please contact Admission Affairs Section. Nagaoka Institute of Design Admission Affairs Section Mail:
nyushi@nagaoka-id.ac.jp
Tel: 81-258-21-3331